A balanced diet with proper nutrition is a critical part of keeping elderly loved ones in optimal health. There are tremendous benefits to eating healthy including increased mental acuteness, resistance to illness and disease, higher energy levels, and faster recovery rates. Eating well keeps the elderly emotionally and physically balanced, without sacrificing food or dieting! The trick to a balanced diet is filling the plate with fresh and colorful food! Cooking can also be a leisure activity for the elderly, and bringing them together to cook and socialize when dining.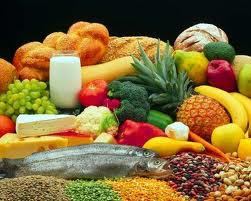 It is important to follow some basic guidelines when preparing meals for the elderly. Include plenty of fresh fruit, veggies, protein, and whole grains and calcium. Taking Vitamin B and D supplements will be crucial for digestion and energy, along with drinking plenty of water to keep hydrated. It is important for the elderly to reduce their sodium intake, increase fiber, avoid simple carbohydrates, and cut back on sugar. Eating wholesome and nutritious food will keep a good metabolism, digestive system, strong immunity, stable moods, and much more. It is crucial that no meals are skipped, and frequent snacking between meals will keep the elderly feeling energized and full.
Eating a well-planned and balanced mix of foods can reduce the risk of heart disease, stroke, type 2 diabetes, bone loss, anemia, high blood pressure, high cholesterol, and even prevent some types of cancer. Making the shift to a healthier lifestyle does not happen overnight, so make sure to be patient and encourage the elderly to continue on their positive path to longevity!
Comfort Keepers Santa Clarita
23900 Lyons Avenue
Santa Clarita, CA 91321
661-287-4200